ALL ORDERS OF NON STOCK SPECIES WITH A GOODS VALUE OF UNDER £150 WILL BE SUBJECT TO A SURCHARGE OF £18
FOR PRICES AND AVAILABILITY PLEASE
CONTACT US
SEE MORE PEAR SHEETS IN OUR
DISCOUNTED SHEETS
-----------------------------------------------------------------------------
Pear Crown Cut Wood Veneer
/001
£ per sheet + P&P
Nominal sheet size: ins wide x ins long sq ft
Sheets taper from ins - ins over their length
0 In Stock

-----------------------------------------------------------------------------
Pear Quarter Cut Wood Veneer
/001
£ per sheet + P&P
Nominal sheet size: ins wide x ins long sq ft
Sheets taper from ins - ins over their length
0 In Stock

-----------------------------------------------------------------------------
Pear Crown Figured Wood Veneer
/001
£ per sheet + P&P
Nominal sheet size: ins wide x ins long sq ft
Sheets taper from ins - ins over their length
0 In Stock

-----------------------------------------------------------------------------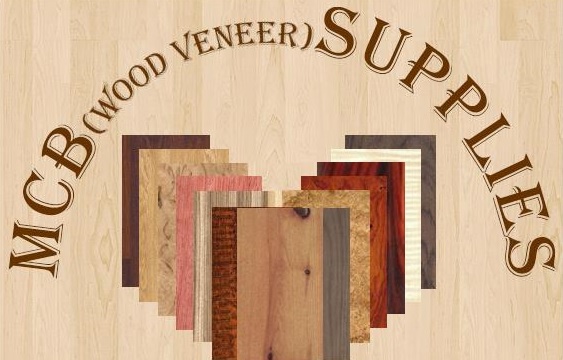 ALL BUTTON PRICES ON THIS SITE ONLY INCLUDE P&P WITHIN THE UK.
CUSTOMERS OUTSIDE THE UK USING BUTTONS WILL RECEIVE AN E-MAIL WITH PAYMENT OPTIONS FOR ADDITIONAL POSTAGE COSTS
FOR REDUCED POSTAGE ON MULITIPLE PURCHASES PLEASE INPUT THE ITEM CODE / QUANTITY REQUIRED ON THE FORM
PEAR WOOD VENEER
Also known as: Peartree, Swiss Pear, Wild Service Tree
Botanical Name: Sorbus torminalis, Pyrus communis
Origin: Europe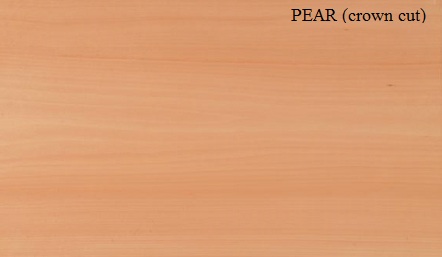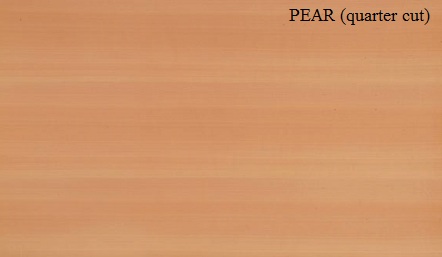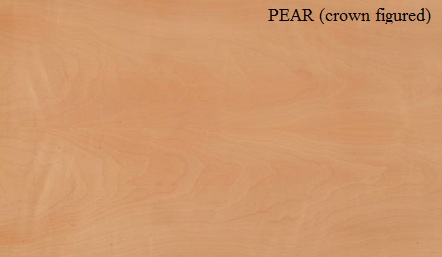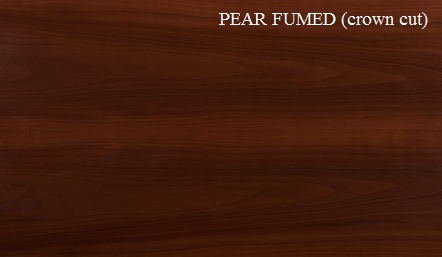 Available, crown or quarter cut and as a constructional veneer. In its natural state the veneer is
white to pinkish brown in colour but is often steamed whereupon the colour changes to a warmer
reddish brown tone. Fine textured, occasionally sheets will display darker heartwood and these
are often fumed to enhance their appearance. Used in furniture, cabinet-making and inlay.