ALL ORDERS OF NON STOCK SPECIES WITH A GOODS VALUE OF UNDER £150 WILL BE SUBJECT TO A SURCHARGE OF £18
FOR PRICES AND AVAILABILITY PLEASE
CONTACT US
SEE MORE MAPLE SHEETS IN OUR
DISCOUNTED SHEETS & CLEARANCE SALE SECTION
----------------------------------------------------------------------------
Soft Maple Burr Wood Veneer
/001
£ per sheet + P&P
Nominal sheet size: ins wide x ins long sq ft
Sheets taper from ins - ins over their length
0 In Stock

-----------------------------------------------------------------------------
Soft Maple Quilted Wood Veneer
/001
£ per sheet + P&P
Nominal sheet size: ins wide x ins long sq ft
Sheets taper from ins - ins over their length
0 In Stock

-----------------------------------------------------------------------------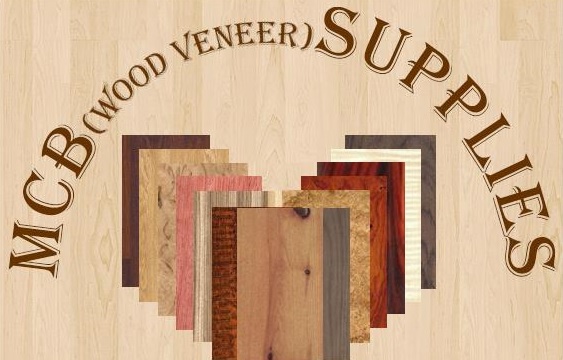 Raw sheet veneer is 0.6mm thick unless otherwise specified
ALL BUTTON PRICES ON THIS SITE ONLY INCLUDE P&P WITHIN THE UK.
CUSTOMERS OUTSIDE THE UK USING BUTTONS WILL RECEIVE AN E-MAIL WITH PAYMENT OPTIONS FOR ADDITIONAL POSTAGE COSTS
FOR REDUCED POSTAGE ON MULITIPLE PURCHASES PLEASE INPUT THE ITEM CODE / QUANTITY REQUIRED ON THE FORM
MAPLE WOOD VENEER SOFT
Also known as: Big Leaf Maple, Oregon Maple
Botanical Name: Acer macrophyllum
Origin: Western U.S.A. and Canada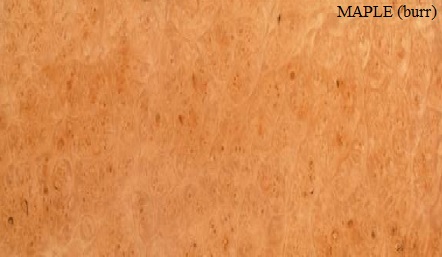 Quilted Maple with its satin, luminous appearance is a highly prized, expensive veneer used for
cabinet-making and interior decoration. Its colour ranges from a pale pink to a pinkish brown.
Maple Burr, although not as stunning  as the Quilted, is another good looking veneer, usually
with a pink hue. It too is used in cabinet-making and interiors.