ALL ORDERS OF THIS NON STOCK SPECIES WITH A GOODS VALUE OF UNDER £150 WILL BE SUBJECT TO A SURCHARGE OF £18
FOR PRICES AND AVAILABILITY PLEASE
CONTACT US
----------------------------------------------------------------------------
Goncalo Alves Wood Veneer
/0
£ per sheet - % = £ + P&P
Nominal sheet size: ins wide x ins long
Sheets taper from ins - ins over their length
Available to order only
Non stock item surcharges apply
contact us

-----------------------------------------------------------------------------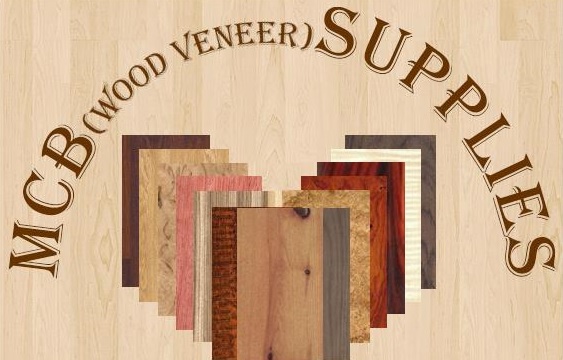 Raw sheet veneer is 0.6mm thick unless otherwise specified
ALL BUTTON PRICES ON THIS SITE ONLY INCLUDE P&P WITHIN THE UK.
CUSTOMERS OUTSIDE THE UK USING BUTTONS WILL RECEIVE AN E-MAIL WITH PAYMENT OPTIONS FOR ADDITIONAL POSTAGE COSTS
FOR REDUCED POSTAGE ON MULITIPLE PURCHASES PLEASE INPUT THE ITEM CODE / QUANTITY REQUIRED ON THE FORM
GONCALO ALVES WOOD VENEER
Also known as: Zebrawood, Tigerwood (USA)
Botanical Name: Astronium fraxinifolium
Origin: Central and South America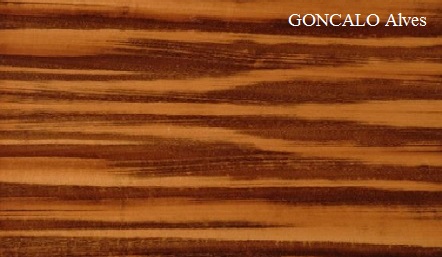 At one time mistaken for Rosewood, Goncalo Alves is a very distinctive veneer, streaked
with light, dark brown, and somewhat orangey brown broken stripes.
Usually narrow and straight grained, it is dense, hard and can be a little greasy.
Sometimes difficult to source, it is mainly used in high quality furniture.