-----------------------------------------------------------------------------
Birch Rotary Cut Wood Veneer
BRC/01
£28.85 per sheet + P&P
Nominal sheet size: 15.25" wide x 116" long
Sheets taper from 15"- 15.5" over their length
0 In Stock

-----------------------------------------------------------------------------
Birch Rotary Cut Wood Veneer
BRC/02
£26.67 per sheet + P&P
Nominal sheet size: 15" wide x 109" long
Sheets taper from 14.75-15.25" over their length
1 In Stock

-----------------------------------------------------------------------------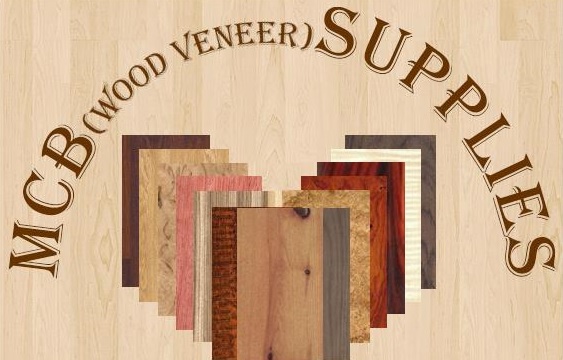 Raw sheet veneer is 0.6mm thick unless otherwise specified
ALL BUTTON PRICES ON THIS SITE ONLY INCLUDE P&P WITHIN THE UK.
CUSTOMERS OUTSIDE THE UK USING BUTTONS WILL RECEIVE AN E-MAIL WITH PAYMENT OPTIONS FOR ADDITIONAL POSTAGE COSTS
FOR REDUCED POSTAGE ON MULITIPLE PURCHASES PLEASE INPUT THE ITEM CODE / QUANTITY REQUIRED ON THE FORM
BIRCH WOOD VENEER
Also known as: Silver Birch, White Birch, Masur Birch, Karelian Birch
Botanical Name: Betula alba, B. nigra, B. pendula
Origin: Northern Europe, Asia, North America.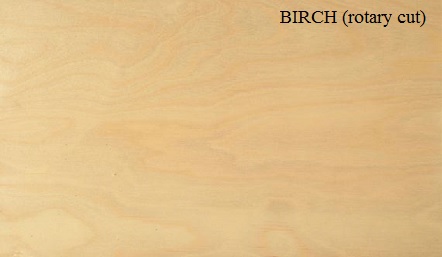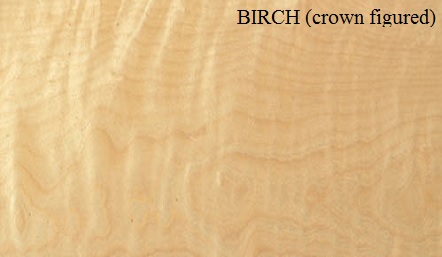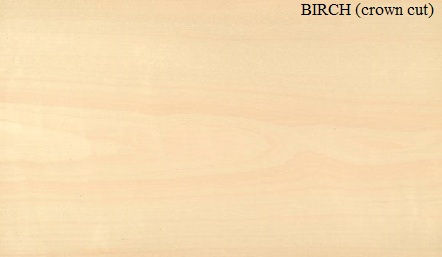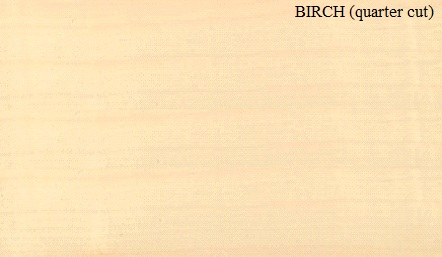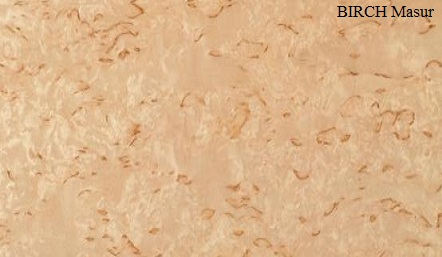 A versatile veneer used in many areas of woodworking. Due to its fairly small diameter it is often rotary cut.
In its raw state it is fairly white in appearance, yellowing with age.
Birch is also available crown cut, quarter cut and as a constructional veneer.